GENI personnel
---
GENI Personnel
Peter Meisen (B.S.)
President and Director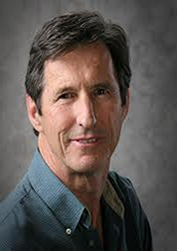 Mr. Meisen Meisen comes from San Diego CA, and considers himself a global citizen having flown around the world several times delivering his work. He graduated from the University of California at San Diego, with an engineering degree in Applied Mechanics and Engineering Sciences. For the past 30 years he has worked in social engineering and sustainable development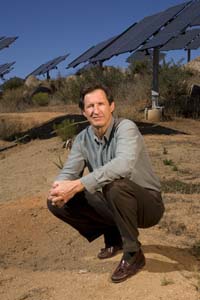 (Click here for information about GENI Speakers.)
Peter was fortunate to have met Buckminster Fuller twice and followed Bucky's advice to read "Critical Path." This changed his life and inspired him to found the Global Energy Network Institute (aka GENI) to conduct research and education on Bucky's premier global solution -- the interconnection of electric networks between nations with an emphasis on tapping abundant renewable energy resources around the world.
Peter is a member of the following professional associations: IEEE Power Engineering Society, World Affairs Council of San Diego, Union of Concerned Scientists, United Nations Association, and is an Honorary member of the Rancho Bernardo Sunrise Rotary Club. In 1983, he co-founded S.H.A.R.E. (Self Help and Resource Exchange), North America's largest private food distribution program.
Photos by Monika Lozinska-Lee
Paul-Michael Dekker (B.A.Sc.)
Research, Information Technology Director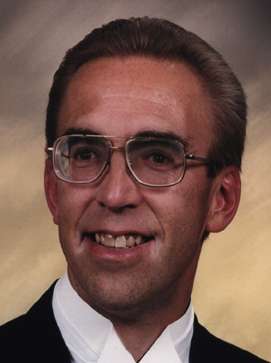 Mr. Dekker received a degree in Systems Design Engineering from the University of Waterloo (Waterloo, Ontario, Canada), in 1980. He joined the GENI organization in September of 1993 and is IT Director. He speaks locally about the GENI Initiative and writes occasionally on specific technical projects (GENI WMS Server, The GENI Model). He worked for nine years with UNISYS (Winnipeg, Manitoba), and one year with the Board of Education of the City of York (Toronto, Ontario). He is a principal of Green Star Standard, a Life Cycle Assessment consultantcy. Locally, he served on the Board for the Sustainability Alliance of Southern California, where he advocated sustainable community policies. He participated on the Energy and Water Committee and Green Products Committee of the San Diego Regional Sustainability Partnership. He is a former member of the IEEE and the San Diego Chapter of the Institute of Management Consultants. +1.619.595.0158

Glen Shewchuck
It and Web Development
Glen has worked in the corporate and NGO (non-government organization) sectors since 1986. He graduated from Cal Poly Pomona with a B.Sc. in Computer Science and has worked in many different positions throughout the industry: as programmer, analyst, system administration, Oracle database administrator, SAP administrator, website developer and administrator, as well as small business owner.
At GENI, Glen works on multiple computer tasks and on web development with Drupal of the www.wrsc.org and transitioning www.geni.org to Drupal.
GENI International Board of Directors
Ms. Bobbi DePorter
Director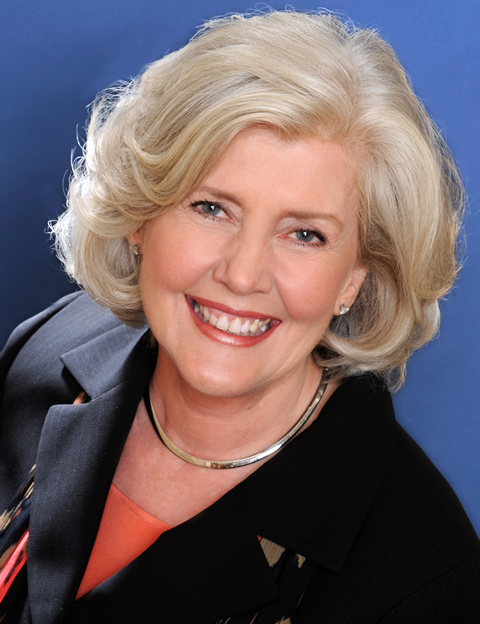 Bobbi DePorter is Founder and President of Quantum Learning Network (www.qln.com), now in its thirtieth year. Her learning, life skills and character-education programs have impacted more than five million young people worldwide. Ms. DePorter is an early pioneer in the applications of accelerated learning, which she first applied in her highly successful business school. She then had the vision to help children realize their personal greatness by teaching these same accelerated learning techniques to them. This inspiration led to the launch of SuperCamp® learning and life skills academic summer camps in 1982.
SuperCamp has achieved worldwide success with over 56,000 student graduates from the program. The Wall Street Journal reported that SuperCamp "turns so-so students into academic achievers." USA TODAY stated that "Schools take a cue from SuperCamp successes."
Author of over a dozen books, she is acknowledged by many as a leading authority on effective learning and youth development. Bobbi studied with the renowned Bulgarian educator Dr. Georgi Lozanov in the late 1970s and was an early pioneer of accelerated learning in the United States.
Inspired by her success with SuperCamp, Bobbi established Learning Forum International, a 501(c)(3) non-profit educational corporation based in Oceanside, California.
Dr. Janathin Miller (Ph.D.) — A Tribute
Director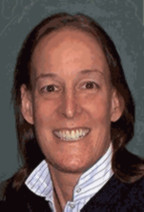 Dr. Miller was president and co-founder of Access Research Corporation, an engineering company, as well as a board member of its parent company, TYX Corporation. She held a doctorate in education with a focus on systems management from Cornell University, Dr. Miller was a founding trustee and member of the Board of Directors at California State University, San Marcos. She held teaching credentials in higher education in New York, Massachusetts, and California and served as guest or adjunct faculty at several prestigious universities. In recent years, Access Research won achievement awards for Women in Technology and Successful California Women-Owned Business. In 1987, she received national recognition as "Entrepreneur of the Year" by Arthur Young/Venture Magazine. She enjoyed membership and affiliation in numerous engineering trade associations (IEEE, NSIA, AFCEA, ASTD, and NSPI).
Ms. Joanalys B. Smith (J.D.)
Secretary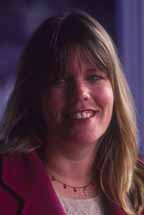 Ms. Smith graduated from the University of Virginia, majoring in organizational communication and later studied law at the University of Texas. Prior to law she was a banker on Wall Street, a marketing representative for Norton Simon, and aide to former New Jersey Governor James Florio. Ms. Smith is now a partner in her law firm, the Law Offices of Joanalys B. Smith, and is on the faculty of the University of Texas.
Mr. Michael Powers (University of Missouri - Journalism)
Director, Treasurer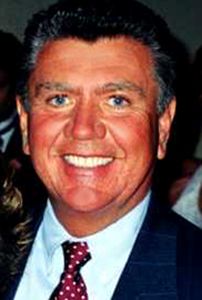 Mr. Powers is VP of Sales & Marketing and co-founder of Stellar Solar LLP, the licensed provider of photovoltaic solar energy systems for The Home Depot and BP Solar in San Diego. He also helped to launch The Home Depot's national solar energy program in 2001. He is a writer and marketing professional with over 30 years experience in the field. He has been an avid supporter of GENI since 1986, when he first read Buckminster Fuller's book "Critical Path" and was inspired by the Global Energy Grid concept.
Mr. Nyhl Henson (B.S.)
Director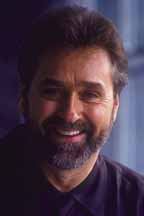 Mr. Henson is a 20-year veteran of the communications industry. He was Chairman and CEO of CMT (Country Music Television), served as Nickelodeon's first general manager, and helped create MTV Networks, Inc. He is president of his own Florida-based entertainment consulting firm, Nyhl Henson Enterprises, and serves as executive producer of Branson Hills Productions, in Branson, Missouri.
Mr. Thomas Young (B.A., Journalism, The George Washington University)
Director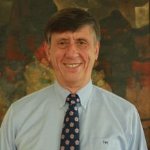 Thomas has extensive international experience as a team leader, negotiator, crisis manager, and director of large organizations supporting multiple government agencies located at U.S. embassies abroad. Tom led energized, motivated, and productive teams that consistently earned high marks from customers for innovation, service quality, and efficiency. During Mr. Young's Foreign Service career, he represented U.S. government interests to senior foreign-government officials and overseas business leaders emphasizing a collaborative approach to achieving operational goals and accomplishing successful international negotiations. Currently Tom serves as a director on the boards of two San Diego-based nonprofit organizations. Contact him at tomyoung158@hotmail.com .
GENI Advisory Board
Mr. Don Robinson
Former Director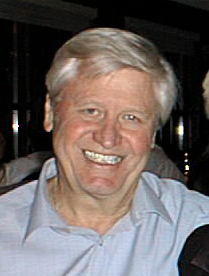 Donald J. Robinson is a lifelong power engineer, now President and Chairman of Acumen Engineering Solutions International. He has over 40 years experience in the electrical utility industry, including 22 years working for Ontario Hydro in Operations Engineering and Planning and 18 years providing both managerial and technical consulting to electric utilities, industry and government agencies throughout the United States and Canada. Don provides leadership and experience in a wide range of projects to the power sector:
Electric Utility Operations and Planning
Utility Deregulation and Restructuring
Transmission Studies, Tariffs, and Ancillary Service Issues
Power Supply Agreements and Transactions (Negotiations and Audits)
Power Plant Development
System Automation (EMS/SCADA/DA)
Operational Audits
Information Technology Strategic Planning
FERC Expert Witness on Electric Utility Operations
Assessment of Power Supply Options
Dr. Graeme M. Edwards (M.B., B.S., B.M.Sc.)
Former Director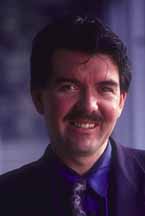 In 1991, Dr. Edwards founded an Australian-based firm, Streamline International Pty. Ltd., consulting in the areas of strategic planning, organization design and human resource management. A graduate of the University of Queensland, Australia, Dr. Edwards, trained in emergency medicine and intensive care, has been involved with executive administration since 1978. He has diverse management experience with numerous professional, educational, and volunteer organizations, both nationally and internationally. (Click here for information about GENI Speakers.)
Jim Cathcart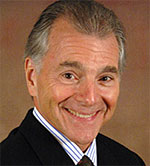 For three years in a row Jim Cathcart has been selected as one of the Top 5 Speakers on Sales & Service in an online survey of over 13,000 people. With over 35 years of professional speaking around the world, Jim Cathcart is one of the best known and most award-winning motivational speakers in the business. He is a business strategist, pyschological researcher and philosopher at heart. He has delivered more than 2,700 presentations to audiences in every state of the US, most provinces of Canada and countries from Scotland to Singapore. Some of his most recent international engagements were for thousands of business leaders in Bogota', Colombia; Costa Rica; Panama; Warsaw, Poland; Santiago, Chile and Macau, China! A business strategist, pyschological researcher and philosopher at heart.
Joe Falcon
Mark Victor Hansen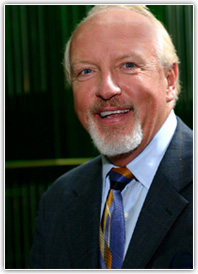 Mark Victor Hansen is an American inspirational and motivational speaker, trainer and author. He is best known as the founder and co-creator of the "Chicken Soup for the Soul" book series.
He is one of the best known and most respected authorities in the area of human potential. For over 30 years, Mark has created change for people around the world by reshaping their vision of what's possible. Having spoken in more than 60 countries, Mark has shared his message of opportunity and action and created powerful transformation in thousands of organizations and millions of individuals worldwide.
While the Chicken Soup series has achieved phenomenal success, Mark's other bestselling books include The One Minute Millionaire, Cracking the Millionaire Code, How to Make the Rest of Your Life the Best of Your Life, and The Power of Focus. Mark has also developed an extensive library of audio and video programs in the areas of big thinking, sales achievement, publishing success and personal and professional development.
Known as a passionate philanthropist and humanitarian, Mark has launched the Mark Victor Hansen Foundation with a mission of promoting entrepreneurial literacy as a means to ending world poverty. The Foundation will create a lasting and impactful difference by creating opportunities for citizens throughout the world in three priority areas: education, economic literacy and entrepreneurial development.
Mr. William A. Shopoff (M.B.A., B.S., C.C.I.M)
Former Director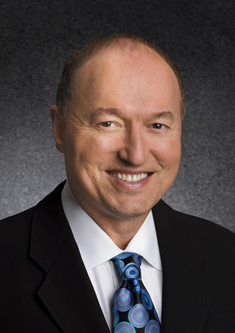 William A. Shopoff is President and Chief Executive Officer of the Shopoff Group and Shopoff Securities, Inc. William has more than 25 years of real estate and investment experience. His expertise includes the acquisition, development, and sale of new and re-developed residential and commercial properties throughout the United States, as well as partnership structure, debt placement, venture capital, and investment underwriting. William's focus has been on opportunistic (or value added) investing with his specialty for the past 10+ years being land investments. The Shopoff Group is a private real estate investment firm offering qualified, high net-worth clients strategic investment opportunities in land, residential and commercial properties, mortgage products, and pooled funds. William is a member of Commercial Investment Real Estate (CIRE). He earned his Bachelors of Science degree in biology and an MBA in finance/accounting from The University of Texas at Austin. Contact him at www.shopoff.com or bshopoff@shopoff.com.
---