Jordan, Egypt to connect power grids with Iraq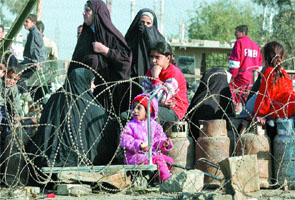 Amman: Jordan and Egypt have agreed to supply western Iraq with electrical power by connecting the national grids of the three countries, Jordanian Energy Minister Azmi Khraisat announced here yesterday.

"An agreement has been reached for supplying areas in western Iraq with electricity from Egypt through the Jordanian power network, in addition to direct feeding from the Jordanian national grid," he said.

"Technical teams from the three countries are involved in a study on the best ways of putting the connection into effect," he added.

Khraisat was speaking during a ceremony to launch an Iraqi Electricity Ministry bureau, which will act as a liaison office with the outside world.

The ceremony was also attended by Iraqi Electricity Minister Ayham Samaraie, who underscored the importance of the office for "coordinating efforts related to the reconstruction of the Iraqi power sector".

He pointed out that about $11.6 billion has been allocated to help rebuild the Iraqi electricity sector that was badly damaged in last year's US-led war on Iraq.

"The United States has approved a grant of $8.6 billion, while other donor countries pledged 3 billion," Samaraie said.
Email this page to a friend


Updated: 2016/06/30
If you speak another language fluently and you liked this page, make a contribution by translating it! For additional translations check out FreeTranslation.com (Voor vertaling van Engels tot Nederlands) (For oversettelse fra Engelsk til Norsk)
(Для дополнительных переводов проверяют FreeTranslation.com )