Favouring Regional Integration
Thursday, October 25, 2001
Energy For You, 18th World Energy Congress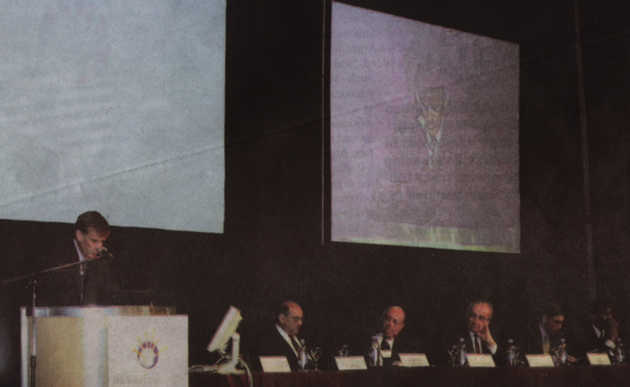 Latin America ministers brainstorm on regional integration.
Six ministers of Latin America came together yesterday to provide their views on integration and related issues in a lively meeting (SS8) that addressed the question, "Is Latin America achieving a sustainable energy development pattern that might favour regional integration?"
Argentine Energy and Mines Minister Alejandro Sruoga stated that the cornerstones of sustainable regional development are deregulation, strong emphasis on regional integration, and mechanisms for environmental development.
Bolivian Economic Development Minister Carlos Kempff Bruno drew attention to his country's "exponential increase in gas reserves" and declared that "our country is one of the most liberal in the continent."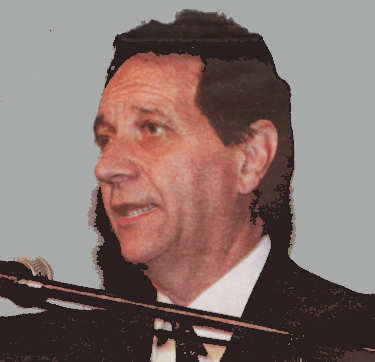 Uruguayan Energy Minister Sergio Abreu.
There are scarcely any monopolies, he pointed out, and where there is one, it is closely regulated.
Brazil's Mines and Energy Minister, Jose de Vasconcelos Lima, was introduced by the Chair, Carlos O. Pierro, the Argentine Organising Committee's Executive Director, with the words, "Everyone wants to sell you power, Jose so take the podium."
The speaker rued the fact that his nation's high degree of dependence on hydroelectric power leaves it exposed when problems arise with the latter. This is one reason, he said, that integration needs to be expanded.
Brazil, he said, can be a great importer of energy, and energy will in turn be a fundamental ingredient in economic integration.
Mexican Deputy Secretary of Energy Policy and Technology Development Francisco Barnes de Castro stated that, ideally, "energy supply should grow faster than demand so that it will be a factor for development and not merely a product of the latter."
He, too, declared that "the growth in the demand for energy generates an opportunity for regional integration."
Paraguayan Minister of Public works and Communications Alcides Jimenez Quinonez recalled the fact that Paraguay has been a pioneer in the region's integration, with long-standing bilateral energy projects with its neighbours.
Jimenez placed particular stress on his country's interest in being traversed by a natural gas pipeline.
He also declared his pride, as a Latin American, in the 18th World Energy Congress.
The speeches were brought to a dynamic close by Uruguayan Energy, Industry and Mines Minister Sergio Abreu, who noted that "being a citizen of a small country isn't a condition, but turns into a profession." The two big countries in his area, Argentina and Brazil, he said, "love us so much that each time they embrace us they put us on the verge of respiration failure."
There is, he claimed, "integrationist speechmaking, but the will is isolationist." He said private investment is welcome, but it lacks being merged into an overall integration strategy. "Within Mercosur there are no common regulatory policies," he regretted.
As the region ponders its integration future, he indicated, "these are issues that I pose for reflection."
Email this page to a friend


Updated: 2016/06/30
If you speak another language fluently and you liked this page, make a contribution by translating it! For additional translations check out FreeTranslation.com (Voor vertaling van Engels tot Nederlands) (For oversettelse fra Engelsk til Norsk)
(Для дополнительных переводов проверяют FreeTranslation.com )