Jatropha revival: SG releases first elite cultivar; 350 gallons per acre at $1.39/gallon, optimized for Guatemala
Feb 22, 2010 - biofuelsdigest.com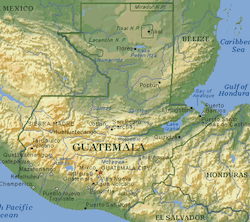 In California, SG Biofuels announced the launch of JMax 100, billed as the "world's first elite jatropha cultivar", optimized for production in Guatemala with yields, based on trialing of the cultivar on several thousand acres, of 350 gallons per acre and a production cost of $1.39 per gallon for jatropha oil.
With allowance for profit margins and processing costs (either for transesterification into biodiesel, or hydrotreatment into renewable jet fuel), the wholesale cost of fuel made from JMAx 100-based jatropha oil should be at or below parity with diesel or jet fuel produced from $80 oil.
JMax 100 is the first elite cultivar developed through the company's JMax Jatropha Optimization Platform, and CEO Kirk Haney said that "The yields and profitability of JMax 100 and the JMax platform far exceed what is currently available through existing varieties of Jatropha. The profitability of Jatropha was projected at$400 per acre — more than 300 percent above existing commercial varieties.
JMax 100 and the JMax Jatropha Optimization Platform have been developed over the past three years by the SG Biofuels Genetic Resource Center (GRC) and a science team that includes three members of the National Academy of Sciences. SG Biofuels' GRC contains over 6,000 unique accessions and an unprecedented array of Jatropha genetic traits including enhanced fruit yield, pest resistance, soil adaptation, improved flowering capabilities, uniformity and improved harvesting. "JMax is built on a base consisting of the SG technical team, the sequencing of the jatropha genome, the data we have from our cross breeding program, and our regional studies," said Haney. Up to 1.25 million acres in Guatemala offer suitable conditions for jatropha cultivation using the JMax 100 cultivar.
With the announcement, SG moves from development to its commercial phase, and said that it is seeking customer partnerships immediately to develop opportunities for JMax 100's deployment.The company said that JMax 100 increases increases the profitability of Jatropha to greater than $400 per acre — more than 300 percent above existing commercial varieties, and that SG will seek to partner with departments of Agriculture, oil companies, "strict financial" investors or large landowners on seed selection through contract plantation management services.
SG said that it is collaborating with the Hawaii Agriculture Research Center (HARC) to develop a customized Jatropha cultivar that can be used to meet the high local demand for locally-grown renewable fuel.
Commenting on the cycle of promise and despair that has plagued jatropha development in recent years, Haney said that "the reason jatropha was hyped was that the promise was so high, but the proper work wasn't done," lamenting the "high-profile failure" of D1 Oil's original business models and first round of plantation.
But he added that "JMax 100 is the tip of the iceberg in the development of Jatropha as a renewable energy crop," said Haney. "While Guatemala now has a significant head-start, we anticipate continued advancements through the JMax platform that will further enhance the productivity and profitability of Jatropha for growers around the world."
"The Jatropha Revival" was listed as #5 on the list of 10 Biofuels Predictions for 2010 in the Digest on January 1st.
In other news, chemists at UC Davis announced a new process that can convert both plant oils and carbohydrates into biodiesel in one process, converting carbohydrates into levulinic acid esters that can increase yields by up to 24 percent and performs better in cold temperatures. The researchers said that production costs were higher, but would be offset by improved fuel yields.
---

Email this page to a friend


Updated: 2016/06/30
If you speak another language fluently and you liked this page, make a contribution by translating it! For additional translations check out FreeTranslation.com (Voor vertaling van Engels tot Nederlands) (For oversettelse fra Engelsk til Norsk)
(Для дополнительных переводов проверяют FreeTranslation.com )