US sees largest, fastest rollout of smart meters ever
Oct 9, 2009 - Greenbang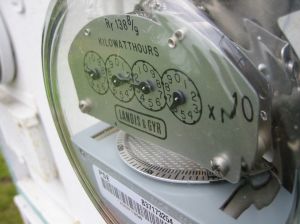 By the end of this year, Oncor and Landis+Gyr expect to have completed the largest and fastest deployment of smart meters ever in the US.
Oncor, the owner and operator of the largest distribution and transmission system in Texas, and energy management firm Landis+Gyr have already rolled out more than 300,000 advanced electricity meters in the Dallas metro area. By later this year, that number is expected to reach nearly 700,000.
The installation places customers in Oncor's service territory in "part of the most advanced grid in the United States," according to Landis+Gyr.
By 2012, Oncor expects to install more than 3 million smart meters that use Landis+Gyr's Gridstream™ technology. Oncor is currently collecting and transmitting electricity usage data in 15-minute intervals for each of its deployed advanced meters, providing data to retail electric providers and equipping the network to support in-home functions for customer-based energy management.
"Our consumers can more easily take control of their electric usage the way they want to, instead of how their utility wants them to," said Bob Shapard, Chairman and CEO of Oncor. "Combined with our customer education programme, the installation of this smart metering infrastructure will empower 7 million customers to save more than $284 million annually and avoid the need for more than a dozen new power plants over the next decade."
Shapard added, "If every home or business in the United States had a smart meter, consumers could put $20 billion back in their pockets."
"In the Texas market, we've worked with Oncor to discard old philosophies and to start thinking creatively about energy management," said Cameron O'Reilly, CEO of Landis+Gyr.
By gaining access to information about their energy use, customers can better see the benefit of using more energy at off-peak hours, which in turn allows utilities to supply a steadier flow of energy, slowly phasing out the dramatic peaks and valleys that currently define energy supply patterns. Load-shift, as this is more commonly known, is proven to offer enormous benefits.
A recent Brattle Group study found that just a 5 per cent drop in peak demand nationally would eliminate the need for installing and running some 625 infrequently used — and highest emissions-emitting — peaking power plants, translating into annual savings of approximately $3 billion, along with all the environmental benefits.
According to Shapard and O'Reilly, five key factors enabled the rapid rollout of smart meters in Texas:
1. Commitment from utilities to invest in the smart grid;
2. A regulatory environment that enables a smarter energy future;
3. Improved grid technology and efficiency;
4. End-user empowerment and ownership; and 5. Taking advantage of advanced metering's ability to make better use of renewable energy sources.
Email this page to a friend


Updated: 2016/06/30
If you speak another language fluently and you liked this page, make a contribution by translating it! For additional translations check out FreeTranslation.com (Voor vertaling van Engels tot Nederlands) (For oversettelse fra Engelsk til Norsk)
(Для дополнительных переводов проверяют FreeTranslation.com )