Bucky Products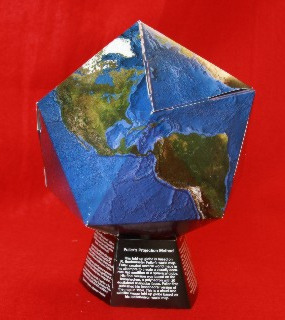 Order GENI Products Online
GENI offers a money-back guarantee on all products we sell.
GENI offers products not readily available in your local stores.
---
Renewable Energy Books:
Real Goods Solar Living Source Book: The Complete Guide to Renewable Energy Technologies and Sustainable Living (Real Goods Solar Living Sourcebook,)
— by John Schaeffer (Editor), Doug Pratt
This book explains Renewable Energy and efficient building practices. Great reference to start design and cost estimation from each section. One of the best features of this book is the addition of the National Electric Code for RE systems. It's possible to pick a building material to build a house, design a solar electric system, decide on appliances, determine the use of a greywater system, and more from 562 pages.
Achieving Energy Independence - One Step at a Time
— by Jeffrey R. Yago
A step by step guide to understanding and installing solar power systems without the lengthy chapters on photovoltaic theory.It is great for homeowners and for system suppliers and electricians who need to learn more about principles and practice. It will help system designers to make wise choices and to understand and maintain their systems.
Achieving Energy Independance - One step at a time is truely a step-by-step guide for the first time alternative power enthusiast.


New ways to prepare for power interruptions including California style rolling blackouts,equipment damaging brownouts and storm outages.

Step-by-step methods you can implement on your own to become independent from the utility grid.

Review of electrical terms,utility grid workings,and instructions for identifying which appliences to keep and which ones to replace.

Writing modifications you can make to existing electrical systems that will keep your office equipment and lights operating through any power outage.

Detailed writing diagrams,wire sizing tables, and equipment recommendations for installing emergency generators,photovoltaic solar arrays,battery banks and power inverters.

Up-to-date power usage tables for most power appliances and entertainment equipment.

Extensive review of new lighting technologies and the lighting fixtures that work best with backup power syatems.
ABOUT THE AUTHORS
Jeff and Sharon Yago live in a 3,400 square foot solar home in Virginia,which has served as a testing platform for all systems and products described in this book.Their home includes a state-of-the-art automation system,multi-rrom sound syatem,home theater,whirlpool,and passive solar greenhouse.
Jeff is licensed professional engineer and certified energy manager,with more than 25-years of experiance in the energy conservation technology and holds five U.S. patents for his design work.He has authored many technical articles and three texts on solar design and energy conservation,and his projects have received state and national awards for energy conservation.
Sharon experiments with growing tropical plants in their greenhouse and provides all graphic and document preparation for their publications.
The Solar Fraud: Why Solar Energy Won't Run the World
— by Howard C. Hayden; Paperback
This book outlines the potential energy to be gained through solar energy systems and describes all of the limiting factors/efficiencies that impact/control solar energy systems. Best of all, the way in which the book is organized, allows easy access to specific facts and figures to fact check the more outrageous claims of the alternative energy hucksters.
Alternative Energy: Facts, Statistics, and Issues (Alternative Energy)
— by Paula Berinstein
This volume overviews the US alternative energy industry in historical, technological, economic, regulatory, environmental impact, and political contexts. The last chapter covers exotic sources of renewable energy being toyed with by NASA and others: e.g., antimatter, gravity, body heat (an existing watch does so), salt power, and a space-based solar power system. The book includes 85 tables summarizing recent data and projections.
Renewable Energy, Second Edition
— by Bent Sorensen
The author has made the Second Edition more accessible to researchers and students approaching the field for the first time. Each chapter has a general introductory section, but is also followed by advanced topics. This gives university lecturers the flexibility to include advanced topics while at the same time allowing researchers to use the book as a reference work.
In the two decades since Renewable Energy was first published,there has been a phenomenal rise in interest and applications in this area.This second edition of Renewable energy is undoubtedly one of the most complete accounts of the subject,from source to extraction and use.The book is academically rigorous,but accessible.
The author first describesthe effect of the sun on the atmosphereand the creation of the wind and aves,including the effect of global warming then,for each type of renewable energy,from direct solar radition to biomass,there follows a technical description of the devices that can be used to transform the energy into useful forms.
The final part of the book looks at social and economic aspects of renewable energy – the costs of our current fuel bills versus new energy sources,and the difference it could make to developing as well as developed countries.The concept of whole new energy systems based around wind,solar and other energies is put into a real-life context.
Key features of the book include:
Reference paths:the reader may follow the general proces from source through distribution,or concentrate on a specific type of energy(e.g. wind power


Planning tools:quantitative descriptions of energy flows,efficiencies and impacts.


GIS based ilustrations:easy overview of distribution on global maps.


Layering:the material is divided into undergraduate text and advanced topics.

Renewable Energy is essential reading for undergraduates and graduates in Earth Sciences,Environmental Sciences and Engineering.Researchers will find it a useful reference tool.The book will also prove invaluable to consultants and planners working in both the public and private sectords of government and international agencies.
Bent Sorensen is currently Professor of Physics atRoskide University (Denmark), and President of Novator Advanced Technology Consulting.The author has held academic posts at University of California at Berkeley and Yale University (USA), and at Kyoto University (Japan),University of Grenoble(France) and Sydney University ( Australia).He was awarded the Australian-European Award for Eminent European Scientist(1982).
Renewable Energy: Sources for Fuels and Electricity
— by Thomsa B. Johansson, et al
Concise collection of texts treating all aspects of Renewable Energy in a grown up manner. Valuable as a starter's information source but also for experts. Covers all the aspects of renewable energy sources and many ways to transform one form of energy to another. Spans from biomass, biogas, solar collectors, solar cells to fuel cell cogeneration.
ENERGY/REFERENCE
Written and edited by the World's leading energy experts,Renewable Energy is the first comprehensive reference work on alternative energy to appear in more than a decade.It will be the definitive resource guide for this growing field throughout the 1990s and beyond.

"I have not finished reading this bookWhat is more,I do not expect to reading it.Indeed I suspect I shall go on reading it for the rest of my professional life,as a cleric reads the Bible.It is a tour de force,and a triumph for its editors and authors."
– Walt Patterson,writing in New Scientist
"...a major step towards a new way of thinking about energy and offers a huge range of potential directions for development...a magnificent collection of detailed work and should be found in every utility's library"
– FT Energy Economist
"...the encyclopedia of renewable energy."
– Global Environment CHange
"Renewable Energy documents the dramatic progress in a wide range of renewable options over the last decade and the auspicious prospects for future gains It will serve as important reference as utility and othe energy planners explore strategies for hastening the development of renewables and integrating them inti energy investment portfolios."
– Richard Balzhiser,President & CEO, Electric power Research Institute
"in looking toward the 21 st century, environmentally safe and cost effective energy systems wil be needed.Renewable Energy offers a n exciting and varied menu of technological options for building a renewables-based energy economy.It is required reading for any who wish to explore the practical paths to sustainable development."
– Ged R Davis, Head of Group Investor Relations,Shell International Petroleum Company
Renewable Resources for Electric Power: Prospects and Challenges
— by Raphael Edinger, Sanjay Kaul
This book outlines the prospects & challenges made for renewable resurces for electric power. Best of all, the way in which the book is organized, allows easy access to specific facts and figures to fact check the more outrageous claims of the electric power.
Charging Ahead: The Business of Renewable Energy and What It Means for America
— John J. Berger, Lester C. Thurow
If you are interested in solar,wind,biomass and other clean energy sources then this is the book for you.This book takes you from past to present with insights on the people who are making this field happen.It also tells you about their business strategies and practices.It also gives detailed information about where this particular technology is headed with respects to the dropping manufacturing costs and a host of other things.
Energy and Environment: The Policy Challenge
— by by John Byrne, Daniel Rich
It focuses on important interconnections between energy use and global change issues such as upper atmosphere ozone depletion and global warming. Policy options for meeting these challenges are explored in eight contributed chapters that concentrate on issues of energy choice, developing- country needs, the transport sector dilemma, and the opportunity and limits of international agreements.
Alternative Energy Sources (Science at the Edge)
— by Sally Morgan
This item was published in September 2002.
Sustainable Mobility: Renewable Energies for Powering Fuel Cell Vehicles
— by Raphael Edinger, Sanjay Kaul
This book outlines the challenges towards sustainable mobility. The 21st century sets humankind on the verge of shaping our environment in either beneficial or detrimental ways for future generations. Apart from household and industry energy consumption, mobility and transportation are held responsible for increasing rates of greenhouse gas emissions and an unprecedented consumption of fossil resources.
---
---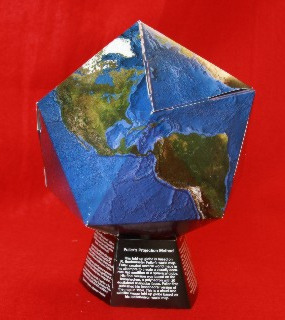 Order GENI Products Online
GENI offers a money-back guarantee on all products we sell.
GENI offers products not readily available in your local stores.
---

Email this page to a friend


Updated: 2016/06/30
If you speak another language fluently and you liked this page, make a contribution by translating it! For additional translations check out FreeTranslation.com (Voor vertaling van Engels tot Nederlands) (For oversettelse fra Engelsk til Norsk)
(Для дополнительных переводов проверяют FreeTranslation.com )