| | | |
| --- | --- | --- |
| | | |
| | A u g u s t 2 0 1 2 — Volume 20, Issue 8 | |
| | The GENI-us Letter | |
Four New GENI Reports Published! 
plus
Electrify The Bottom Of The Pyramid
Dear GENI Friend,


This summer we've hosted 50 international interns focused on engineering, renewable development and environmental studies.  Some are creating GIS (geospatial information systems) layered maps of renewable resources in the UK, Canada, U.S. and Russia.  They will help build our sustainable future and we are proud to share some recently completed reports for you to read and share:
"The Health Costs of Coal-Source Electricity in Southeast Asia," by Natalie Hisdahl
"Hydrogen for Large-Scale Electricity Generation in the USA," by Deepak Prakash
"Offshore Wind Farms in the European Union," by Brieuc Hamon
"Energy Storage Technologies," by Andreas Oberhofer   (ex: Solar Molten Salt Storage diagram)
All are available at: http://www.geni.org/globalenergy/research/index.shtml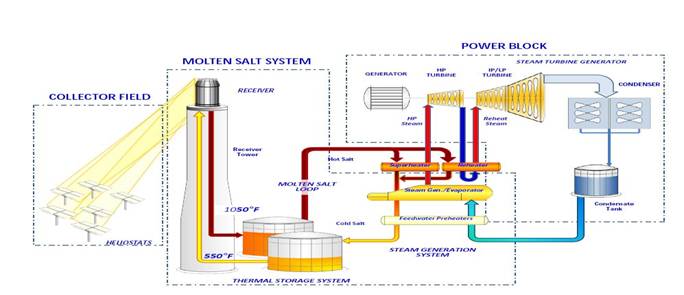 While some current global trends present real challenges, we are impressed with and confident that these young professionals will help drive the solutions to a more sustainable world.  We also share a recent Harvard Business Review paper that makes the case for 1.5 billion people needing 2,500 kwh/person/year to rise out of poverty.  We can now leap-frog the fossil fuel path with small scale solar and wind systems.
In partnership for the planet,
President
P.S. Review each of our projects, and Register your interest and ideas:
We invite your support of our work. It's easy with our secure Support page.
---

Email this page to a friend
Updated: 2012/02/09
If you speak another language fluently and you liked this page, make a contribution by translating it! For additional translations check out FreeTranslation.com (Voor vertaling van Engels tot Nederlands) (For oversettelse fra Engelsk til Norsk)
(Для дополнительных переводов проверяют FreeTranslation.com )