| | | |
| --- | --- | --- |
| | | |
| | M a r c h 2 0 1 2 — Volume 20, Issue 3 | |
| | The GENI-us Letter | |
South Asia Plans An Electric Energy Ring
Dear GENI Friend,


South Asia is home to 25% of humanity, yet only half of these people have access to electrical services.
Every day, millions of women and children walk miles to gather wood and fetch water – a condition that's impossible for most of us to comprehend.  2012 is the United Nations' "Year of Sustainable Energy For All," and it's urgently needed in this region.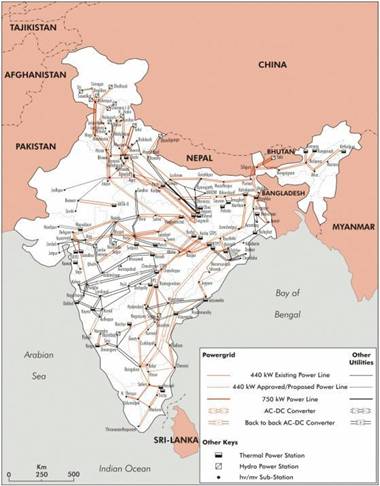 The recent announcement by the Energy Ministers of the South Asian Association of Regional Cooperation (SAARC) is most promising. Five nations: India, Pakistan, Bangladesh, Nepal and Bhutan have agreed to work together towards an integrated electric "energy ring."
Once developed, hydropower from the Himalayas and solar energy from India can be transmitted to all countries – taking advantage of the abundant renewable energy in South Asia.  In fact, we recently updated our GENI report on the "Renewable Energy Potential of India" -- finding sufficient solar, wind and hydro potential to meet 100% of their power demand.
As stated in the Power Engineering story, "The benefits of country-wide and regional policies in the energy sector are manifold. Bringing electricity to the poor millions in the region will help redress untold miseries of the people and catalyze poverty alleviation efforts. It will give people access to better education, health, water and sanitation services, technologies that will open up newer opportunities for communication links, information sharing, storage of food grains and several other societal benefits that will bring promote stability, peace and cohesion to these societies."
This is exactly the kind of cross-border cooperation that we promote.  It's especially heartening to see India and Pakistan working together on these interties as the benefits will accrue to both.  Interconnected grids are a result of more cooperation between neighbors.  Our goal is for every nation to interconnect along their borders for the mutual benefit of all.

We proudly share this with you, as your financial support makes our work possible.
In partnership for the planet,


Peter Meisen
President
p.s. Please visit our new facility the next time you are in Southern California.  It's worth the trip.
Review each of our projects, and Register your interest and ideas:
We invite your support of our work. It's easy with our secure Support page.
---

Email this page to a friend
Updated: 2012/02/09
If you speak another language fluently and you liked this page, make a contribution by translating it! For additional translations check out FreeTranslation.com (Voor vertaling van Engels tot Nederlands) (For oversettelse fra Engelsk til Norsk)
(Для дополнительных переводов проверяют FreeTranslation.com )