| | | |
| --- | --- | --- |
| | | |
| | N o v e m b e r 2 0 1 2 — Volume 20, Issue 11 | |
| | The GENI-us Letter | |
GENI Renewable Reports Provide Solutions As The Answer To "It's Global Warming, Stupid"
Dear GENI Friend,


Hurricane Sandy gave us another demonstration of the consequences from our global addiction to fossil fuels. As stated in Bloomberg Business Week, humans are now causing climatic events that are more violent. It's now time that we do everything possible to mitigate and adapt to this "new normal."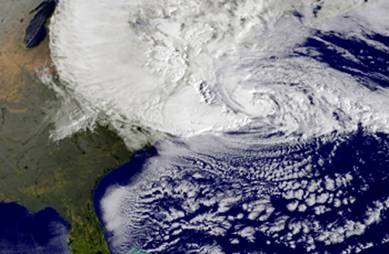 Hurricane Sandy set several records:
Biggest Atlantic storm in history
7.5 million people lost power
13 foot storm surge in Lower Manhattan
80+ mph gusts in NY and New Jersey
2nd major storm in 2 years
Paul Barrett in Bloomberg reported, "Ultimately, the global warming crisis will require global solutions. Washington can become a credible advocate for moving the Chinese and Indian economies away from coal and toward alternatives only if the U.S. takes concerted political action." We agree.
GENI interns have been working on solutions – and we are proud to release several more important reports that show us that path to a cleaner and more stable climate. Each is available at www.GENI.org/globalenergy/research:
These reports provide plans, maps and strategies to shift course towards a clean energy future. Please help us by sharing them with your colleagues. We do have tested technologies and models – as several nations are already 80% renewable. Hurricane Sandy reminded us of the consequences of inaction.
In partnership for the planet,
President
p.s. Support our work. Make a pledge today.  
P.P.S. Review each of our projects, and Register your interest and ideas:
We invite your support of our work. It's easy with our secure Support page.
---

Email this page to a friend
Updated: 2012/10/09
If you speak another language fluently and you liked this page, make a contribution by translating it! For additional translations check out FreeTranslation.com (Voor vertaling van Engels tot Nederlands) (For oversettelse fra Engelsk til Norsk)
(Для дополнительных переводов проверяют FreeTranslation.com )