| | | |
| --- | --- | --- |
| | | |
| | F e b r u a r y 2 0 1 5 — Volume 23, Issue 02 | |
| | GENI-us Letter 2015-02 | |
Underwater High-Voltage Cable Links Nations And Renewable Energies
Dear GENI Friend,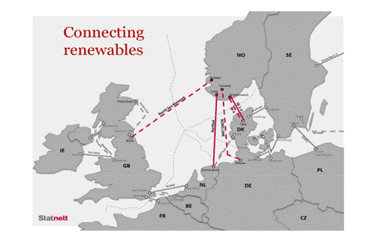 Fiber optic cable has been laid around the world's ocean to enable real-time communication and high-speed internet connections.  We do the same with underwater high-voltage cable to link energy systems between nations.  High-voltage direct current (HVDC) cable can safely transfer bulk energy over hundreds of kilometers — crossing large bodies of water.
There are dozens of existing projects in the Baltic Sea, Mediterranean Sea, the Cook Strait (New Zealand), Bass Strait (Australia) and the Philippine Islands.
Special cable laying vessels use submersible robots to dig the trench, lay the cable and refill the trench — so it is safe from ship anchors and fishing nets.  The electrical conductors are wrapped multiple times with insulation, rubber and metal sheathing for protection.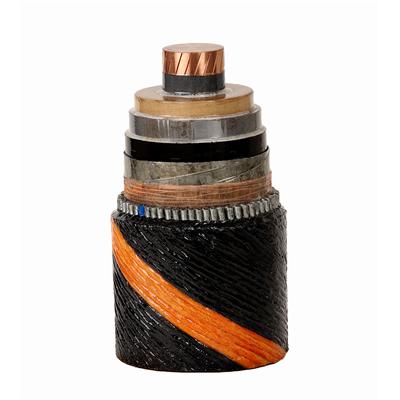 The latest Nordlink project to connect Norway to Germany will enable hydropower to supply the European grid.  Solar and wind from Germany can also move north into Scandinavia.  Norway's Energy Minister calls this a cornerstone of the renewable revolution.
While we see bi-national cooperation on every continent — usually overhead transmission across borders, we can also link across large bodies of water.  These unseen, underwater projects yield economic, energy and environmental rewards for decades.
"We must see the problem as a whole. We must understand and explain to all other men on our planet that the interconnection between power systems of different countries is one of the important tasks for all humanity."  Victor Yershevich, Director of Science, Energoset Project
In Partnership for the Planet,
P.S. Your financial support and sharing of this newsletter accelerates this work. Call or email if you would like to discuss further involvement.
P.P.S. Review each of our projects, and Register your interest and ideas:
We invite your support of our work. It's easy with our secure Support page.
---