J a n u a r y 2 0 1 7 — Volume 25, Issue 01

GENI-us Letter 2017-01
The World As 100 People — Global Social Trends Are Improving
Dear GENI Friend,


Our world is going through major political changes that cause some to cheer and others to cringe. We see populist and nationalist movements challenging the growth of global trade. At times itís important to step back to see the bigger world trends over many decades to see whatís really happening.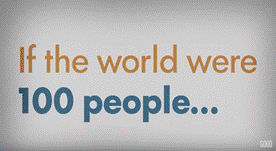 This is our global demographic mix:
Gender:
50 male
50 female
Age:
25 are 0-14 years old
66 are 15-64 years old
9 are 65+ years old
Geography:
60 Asians
16 Africans
10 Europeans
9 Latin Americans
5 North Americans
The good news: the big social issues and trends are all improving... and we make the case that access to electricity is fundamental to modern society and these social gains.
Our World in Data shows us several global trends over the past 200 years. Remember that Thomas Edison first gave us light in the 1880s Ė– just 140 years ago!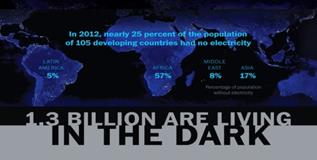 Down:
Extreme Poverty
Child Mortality
Up:
Education
Literacy
Vaccinations
Democracy
Electricity has changed the world and vastly improved the human condition over the past century:
Our goal is 100% electrification -- because refrigeration, lighting, communication, clean water are the basics required for a decent quality of life. Whatever your political interests, we must join together to complete this goal.
In Partnership for the Planet,
p.s. †1/3 of our global population still lacks access to proper sanitation. Count and share your blessings!
---